Devilstick.org Book Page
Here are a few books that are about devilsticking, or have sections in them on devilsticking. If you are looking to purchase them you can look in the Jugglers Mall section of the JIS. Or you can click on the cover image to purchase the book from Amazon.com.
Have you read any of the books below? Do you want to write up a review on one? If so please go to the Submitting Info page and we will post your review on the Devilstick.org site.
---


The Devilstick Book
by Todd Strong
This is one of the first books published which was solely about devilsticking. It contains sections on beginning basics, advanced moves, balancing, partners and games, and the benefits and history of devilsticking.
Illustrated, 107 pages.
Published by Brian Dube, Inc., New York

Todd Strong has a couple reviews from an old Jugglers World magazine and Kascade.
Purchase The Devilstick Book from Amazon.com.
---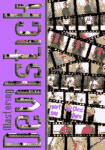 Mastering Devilstick - part one
by Chris Dore
Illustrated, 75 pages.
Published by Circustuff, United Kingdom
Check out my review of the book Mastering Devilstick - part one by Chris Dore. I have modified it slightly from when I posted it to rec.juggling. You can also take a look at the Circustuff web page where they sell the book.
---
The Devilstick Manual
by Paul Bohanna
This was mentioned (years ago) on the Freaks Unlimited web page. I was planning on ordering it as soon as it was out, but it was never released (as far as I know). Both the link to the book and Freak's Unlimited web pages are no longer working. If anyone knows anything about this book then drop me an email.
---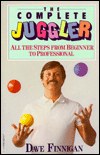 The Complete Juggler
by Dave Finnigan
This book contains a 37 page section on the devilstick. The section was written by Todd Strong and is a brief snapshot of his Devilstick Book.
Illustrated, 574 pages.
Published by Jugglebug, Inc.
Purchase The Complete Juggler from Amazon.com.
---


Devilsticks For The Complete Klutz
by John Cassidy, Darwen Hennings (Illustrator), Ed Taber (Illustrator)
Like any good Klutz book, it starts with the basics. Goes step by step on learning how to keep the devilstick in the air.
Purchase Devilsticks For The Complete Klutz from Amazon.com.
---


Pathways in Juggling : Learn How to Juggle With Ball, Clubs, Devil Sticks, Diabolos, and Beyond
by Robert Irving, Mike Edwards (Contributor), Mike Martins
I have not read this book yet, so I am not sure how much is covered on devilsticking.
Purchase Pathways in Juggling from Amazon.com.
---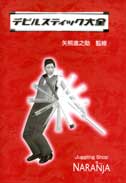 Japanese book on Devilsticking
Published by the Juggling Shop Naranja
As far as I know this is the first Japanese book on devilsticking. The publisher sent me a complementary copy since the author has many of the tricks from my web pages in the book. The illustrations look like computer generated images of people doing the different moves. Most of the tricks I was familiar with and could understand by just looking at the pictures. They catagorize the tricks by type and reference base tricks to learn when learning more complex tricks.
Take a look at their juggling store web page. You may be able to purchase it from them, or you can try to order it from Amazon.com with the ISBN number.
---
Back to Devilstick.org home page.